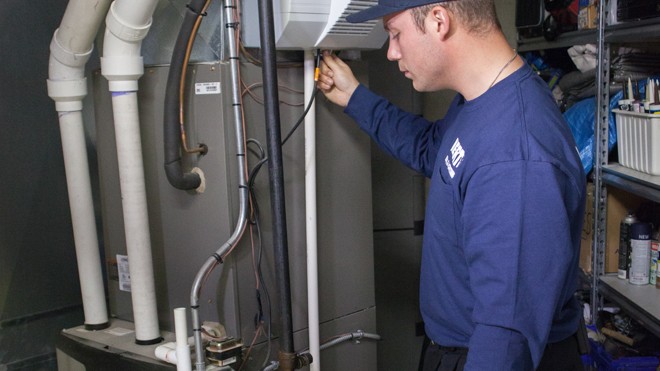 SERVICE OVERVIEW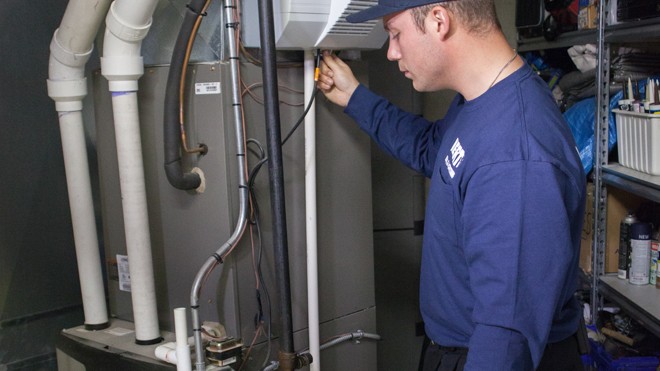 We all know what it's like when an arctic blast rolls across the Great Lakes. The temperature plummets, the wind howls, and the lake effect snow falls furiously. Depend on Merts Heating & Air Conditioning to keep your Lake County, IN home comfortable inside, no matter what's happening outside. Featuring efficient furnaces by Bryant, Merts has been delivering "Quality and Honesty Since 1952."
Home heating choices
Forced air furnaces have become the mainstay of home heating. Radiant systems have some advantages, but it's hard to beat the low upfront cost of the traditional furnace. Most burn natural gas—which are generally the cheapest fuels.
Efficiency
This is an important part of deciding which system is best for you. Furnace efficiency is measured by the AFUE (annual fuel utilization efficiency) rating. If a furnace has an AFUE of 75 it means 75% of the heat produced goes to heating the home and 25% is considered to be wasted. Not too many years ago furnaces with an AFUE of 50 to 70 were common. Today, an AFUE rating of 80 is considered a minimum and high-end models can be as much as 98% efficient. It doesn't take a degree in math to know replacing your old furnace can save you a bunch of money on your monthly bills.
So, what's the right number?
Higher efficiency furnaces almost always cost more but will save more money in the long run. Merts will show you several options so you can crunch the numbers yourself. Then it's up to you to decide which heating option fits your needs and budget.
Keeping your home comfortable
This is always a challenge during our long and cold winters. There are many types of homes in Lake County, IN. There are old homes that could have sub-standard insulation, middle class homes, and newer homes with thousands of square feet to keep warm. The Merts technicians also need to consider the type and quality of construction to provide the most effective and cost-efficient furnace.
Thousands in Indiana pick Merts Heating & Air Conditioning
Lake County, IN stretches from the shores of Lake Michigan in the north to the banks of the Kankakee River in the south, With a population of nearly a half-million it is the 2nd most populous county in the state. Merts Heating and Air Conditioning is proud to serve this mix of urban, suburban, and rural areas.  Call us to learn more about all heating options for your home.